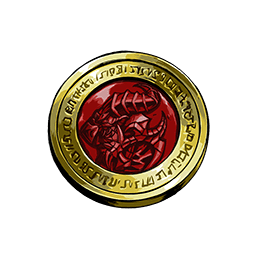 Description
Only Vultanian nobles are allowed to possess these coins.
Appearance
A Scarlet Red coin surrounded by a Gold ring. The Scarlet Red portion carries the image of Bagration the Crimson. The Gold ring is engraved with illegible text.
Use
These coins can be used to enlist a unit from Lada's Vault.
Other Images